Spring has sprung and that means baseball season is just around the corner. In Nashville, opening day for First Tennessee Park, home of the Nashville Sounds baseball team, is set for Tuesday the 11th when the sounds will take on Oklahoma City in the first home game of the season. But baseball won't be the only attraction at the park. The stadium is also home to a one-of-a-kind mini golf course that was designed entirely by artists.
This inspiring attraction is the brainchild of Strategic Hospitality owners, Max Goldberg and Benjamin Goldberg. Strategic Hospitality has developed a strong reputation for providing unique experiences for guests in some of Nashville's most posh restaurants such as  Le Sel, Pinewood Social, The Patterson House, and The Catbird Seat. They created this project to compliment The Band Box, Strategic Hospitality's 4,000-square-foot outdoor bar and restaurant located in the rightfield of First Tennessee Park.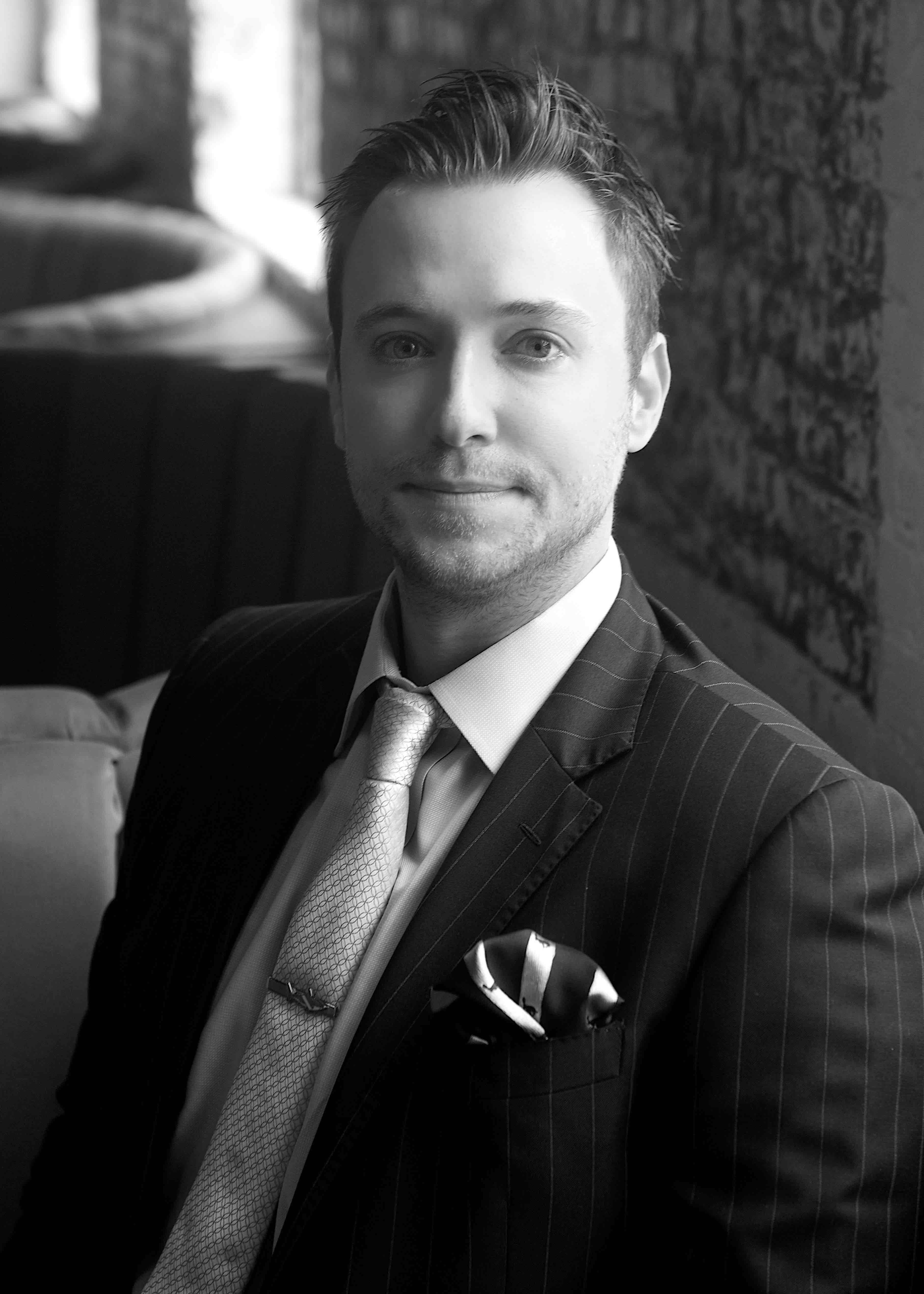 To get the inside scoop on where this brilliant, if somewhat quirky idea, came from and how the team pulled off a seamless arts-business partnership, we sat down with Max Goldberg himself. We also interviewed several of the artists involved in the project about their experiences, and posts on each of them will follow in this 5-part series leading up to the park's opening.
What was your inspiration for the Mini-Golf Course at the Sounds Stadium?
I have found that for certain folks, including myself, going to a gallery or museum can be intimidating especially for those that haven't grown up with access to great art. This project was a great way to provide that access for people to experience work outside of those parameters in their daily life.
One of the things we wanted to do with this project was to compliment the Band Box that Strategic Hospitality created at First Tennessee park, and what's more fun than mini golf as a way to do that? Then we thought, what if we turned it over to the artists and made the course into a blank canvas? This project takes art out of of galleries and into public space so that tens of thousand of people that come to the park every week can have access that they might not otherwise.
The families that come get to enjoy the art but the course also gives them access to information about the artists, and many of them want more. For example, Fishboy,one of the artists, has a book you can purchase at the park and several families have done and it's great to see them engage on that level.
Where did the idea to work with local artists come from?
I think it was my relationships with the Arts & Business Council of Greater Nashville and Oz Arts Nashville, as well as my conviction for trying to make really beautiful spaces that people can create memories in. At Strategic Hospitality, our core is food and drink, but we strive to help people feel great in our spaces. With the mini-golf project, we tried to continue that theme. Instead of working with a traditional course designer for your standard fare, we considered what would make for a more thoughtful, memorable experience. And how lucky are we to be in Nashville where we have all of these incredible people to work with to make something like that happen.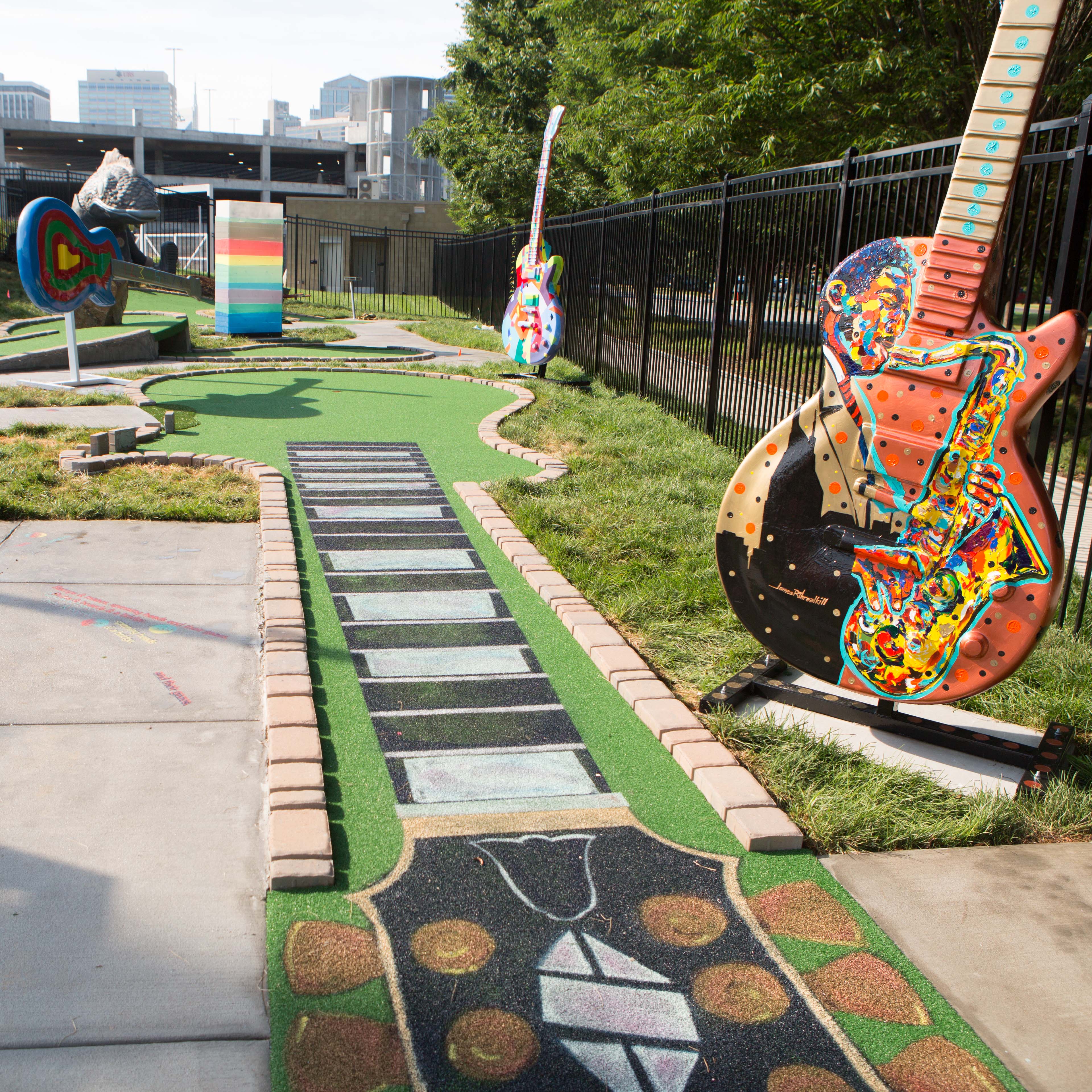 Specifically, we worked a lot with Lauren Snelling at Oz to curate the artists. We were also able to go to friends who have done work in our restaurants like the Ferrin brothers who took their ability to use iron for our loop-the-loop, which every course needs. We also had one international artist, Mario Martinez, who got word that we were working on this crazy project while he was in town for the Nashville Walls Mural project. He approached us wanting to be a part of it and basically said "if you have a space, I'd love to paint it."
This project was really a fun celebration of artists. We went to the artists, gave them the layout and let them do what they do best to create something amazing.
What do you believe the qualities of an effective arts/business partnership are?
From the business side there has to be respect of what the artist does in terms of having a real budget and not constantly asking for favors. With our partners at the Nashville Sounds and the First Tennessee Park, we were able to have a really healthy budget where materials were paid for and there was money to be made for the artists. All of the jokes about "starving artists" are all too often reality. You have to respect what artists do and understand it's their life's work.
It's also really important to have a common vision for the overall goal of a project. For this project, we painted a metaphorical vision from the 30,000 foot level of what we want to see (for example, this had to be a functional, operation course) but otherwise we simply gave the artists the canvas and the budget and got the hell out of the way. There was zero input from me on what the artists should do; I truly didn't know what it would be until it was installed two weeks before opening.
For artists, hitting budget and timeline and being transparent are key. You need to have a lot of open communication and be very straightforward on whether you'll be able to meet your goals. If you decide something's due in 90 days, have it ready in 88.
Do you have any advice for businesses looking for similar arts-related partnership opportunities?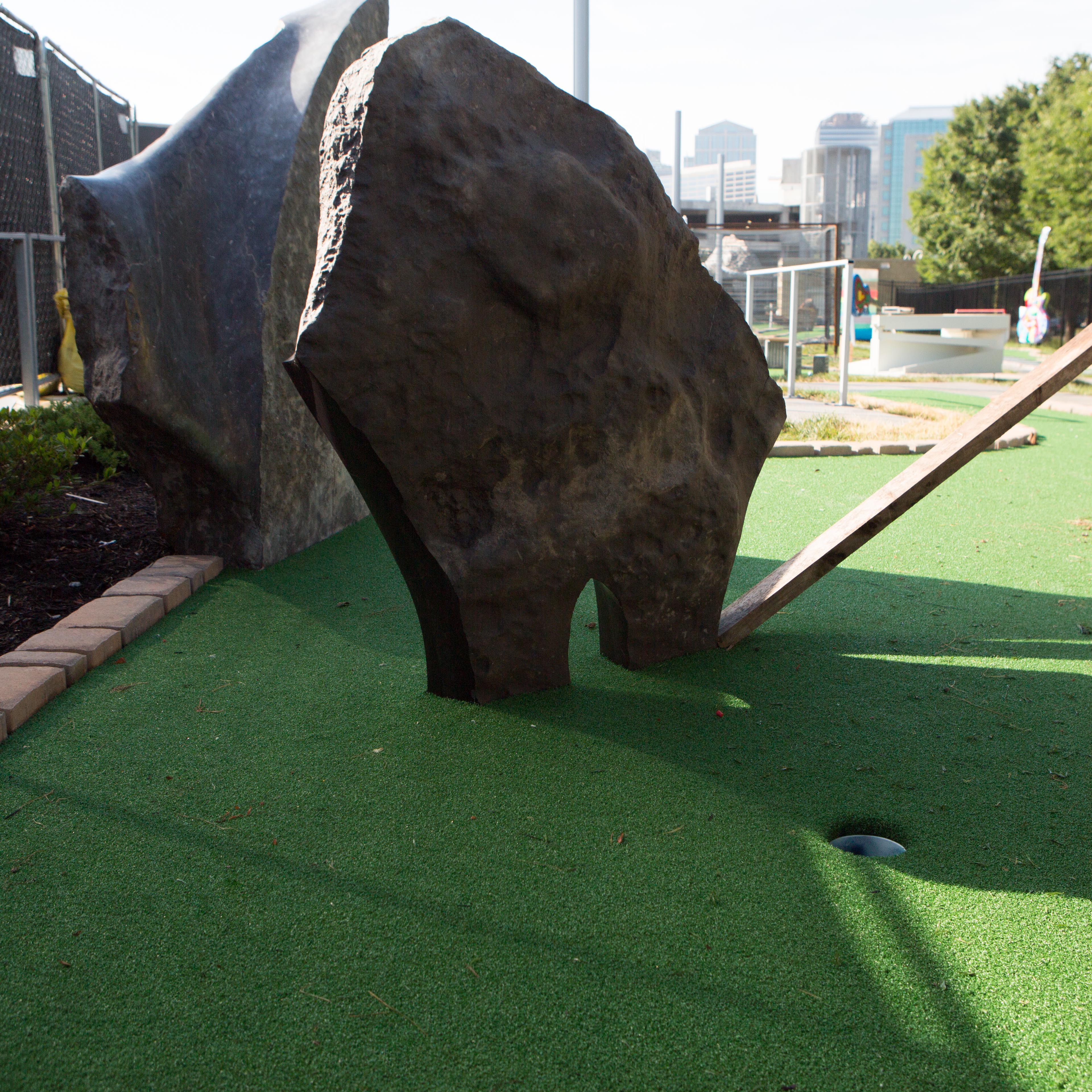 There's a great resource in the Arts & Business Council I would recommend. Being in Nashville right now
is special; we're catering to the creative class. If businesses can understand how the arts can change corporate culture and spaces and transform lives, there's no shortage of artists who can help them do that locally. Contact the Bryce McClouds and the Stephanie Pruitts and the Alex Lockwoods in your community. Meet the people on the ground who have been making an impact. There are also great galleries that provide the ability to see and touch an artist's work and, once you've found them, you get to have fun collaborating with them.
Do you have any other creative partnership ideas brewing for the future?
Yeah! I don't talk about something until it's actually happening, but our core mission at Strategic Hospitality is doing great things with great people so we continue working to create awesome spaces in hospitality that are living, breathing organisms in their own right.
To find out more about First Tennessee, visit http://www.firsttennesseepark.com. Be sure to snag your tickets to the season opener against Oklahoma City, and catch a game of mini golf while you're there. We'll delve into artist interviews over the next 4 posts in this series, so stay tuned!
You can also check out the awesome video below of the course's grand opening in June of 2016 to hear from Max directly, check out the course in living color, and hear remarks from Mayor Megan Barry and project partners from Oz Arts Nashville!
###
About the Arts & Business Council of Greater Nashville
The Arts & Business Council of Greater Nashville is a 501(c)(3) nonprofit organization that leverages and unites the unique resources of the arts and business communities to create a thriving, sustainable creative culture in Nashville. To deliver its mission, A&BC offers four core programs: Volunteer Lawyers & Professionals for the Arts, Education for the Creative Community, Arts Board Matching, and WorkCREATIVE. More information is available at www.abcnashville.org.