PERISCOPE is a six-week intensive training opportunity hosted at the Nashville Entrepreneur Center (EC) that empowers working artists to see their vision through an entrepreneurial lens. Led by the EC's Director of Education, along with break-out sessions facilitated with Nashville's top arts professionals, Periscope gives artists the perspective and tools to organize, plan, and sustain their creative careers with the goal of preparing each artist to take their career to the next level.
The program is designed to be a transformative experience for each artist, sparking the moment when their career will really start to take off. Periscope's provides:

Training: 6 weeks of professional development training for working artists
Exchange: Artists share best practices with interdisciplinary peers through small group work
Mentorship: Each artist is paired one-on-one with a high-caliber mentor
Exposure: Year-round opportunities to celebrate the work of alumni artists, plus red-letter visibility at the culminating celebration, the Periscope Pitch Event
Periscope is a program of the Arts & Business Council delivered with our partners:
WHO: The experience is limited to 20 artists, artisans, makers and creative entrepreneurs of all artistic genres. View the 2017 Periscope Class Members here.
WHAT & WHEN:
COST: $200 (includes all materials). This workshop is valued at $500+ and has been generously subsidized by the Arts & Business Council's funders and our program partners including: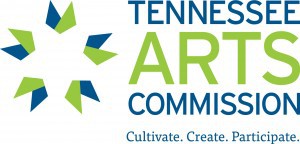 In order to
offer Periscope to artists at an affordable fee of only $200, ABC is seeking additional individual and company scholarship support of $250 per artist attendee. Learn More.  Provide a scholarship today.
---
Congratulations to the 2017 Class of Periscope Artist Entrepreneurs!
Periscope Pitch was on Sep. 6, 2017. Read more about the event and find out who won over on our blog!
---
Hear from Periscope alumni about the experience:
"Being part of the Periscope group has broadened my circle of friends and colleagues and given me courage to continue the work I do." – Doris Wasserman, Visual Artist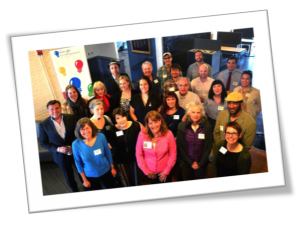 I really enjoyed being part of the program two years ago, and I think my biggest take-away was a greater ability to focus on core practical goals and distill what I do in a manner than made it more accessible, or at least understandable, for others while at the same time defining my art and myself as unique. 2015 has been a wonderful year so far, and I feel that Periscope has been an important part of it, lending me thrust and perspective.
– Ted Drozdowski, Musician
"I have always been a part of someone else's artistic vision, whether in performance, promoting or fundraising for their organizations. Starting something from scratch on my own is scary, but Periscope gave me the tools to make it more manageable and actionable." – Celine Thackston, Chatterbird
Join our mailing list to receive Periscope updates.
---